Dark Grey Europe and Axalta Refinish: Launching a Global First
an International Marketing Success Story
In the dynamic landscape of international
business-to-business marketing, standing
out requires more than just a compelling
message; it demands a comprehensive
strategy, intricate planning, and the
marriage of creativity with precision.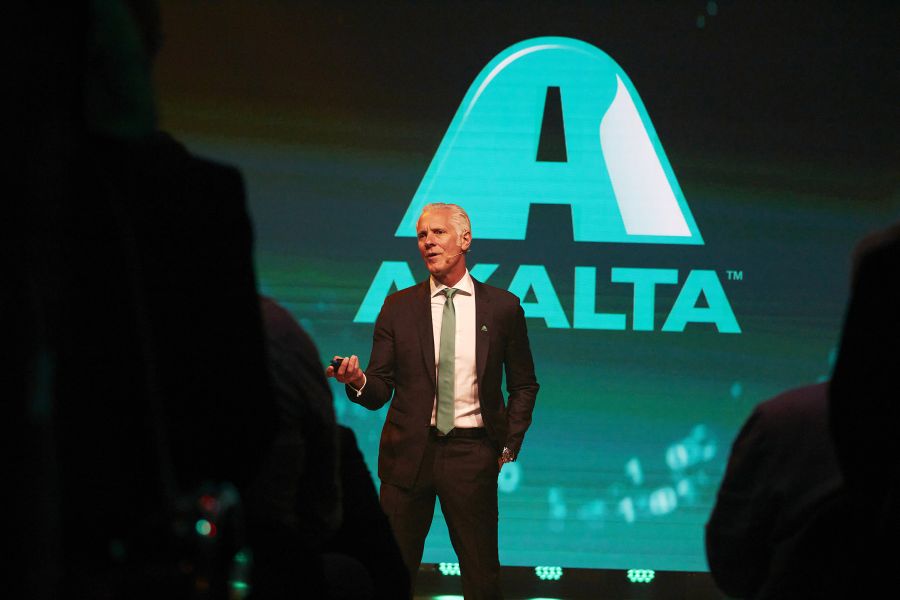 This is reflected in our recent collaboration with Axalta Refinish, a global leader in automotive refinish technology, which underscores the significance of their role in navigating complex marketing terrains.
Axalta Refinish, renowned for its innovation in the automotive refinish market, was gearing up to launch a groundbreaking product – a fully automatic mixing device, a world-first of its kind.
As a long-term partner of Axalta Refinish Europe and with a proven track record of work with global companies, we were perfectly positioned to offer our support.
Visual Identity for Global Impact
Crafting a visual story that resonated with the brand's essence was pivotal. We conceptualized key and supporting visuals, ensuring the brand's distinctiveness stood out.
Global Launch Preparations
The launch event in Amsterdam was crucial. Dark Grey Europe's involvement extended beyond branding to include logistical advice and decor organization, ensuring that the event not only introduced a product but celebrated a milestone.
Multilingual Video Content
Our multimedia maestros took center stage as they storyboarded, produced, and fine-tuned a video that spotlighted Axalta Irus Mix's standout features and adapted the narrative across multiple languages ensuring its resonance for a global audience.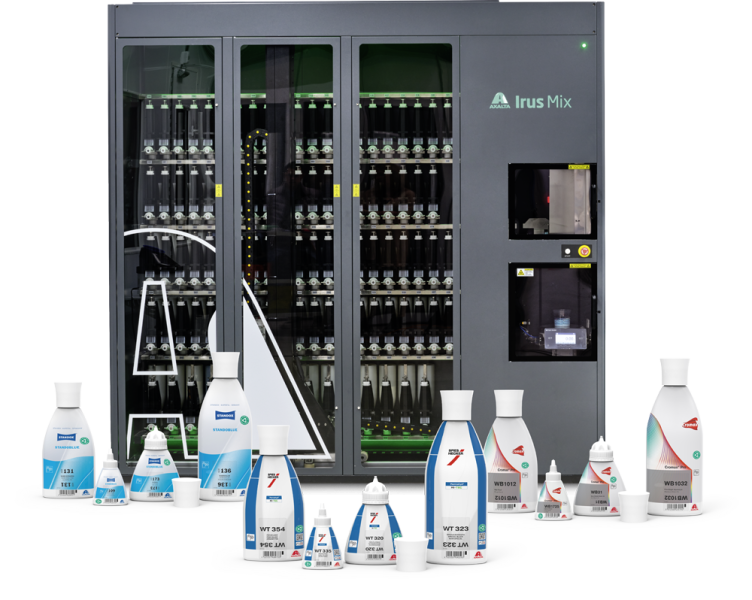 International Marketing Challenge
Develop brand architecture and product naming
that seamlessly integrated with Axalta's existing
offerings and brand lines.
Create a visual identity for the product brand.
Plan and execute a global product launch event
in Amsterdam, followed by a rollout across key
European countries.
Produce the necessary support materials and
multi-language versions to cater to a vast and
varied global audience.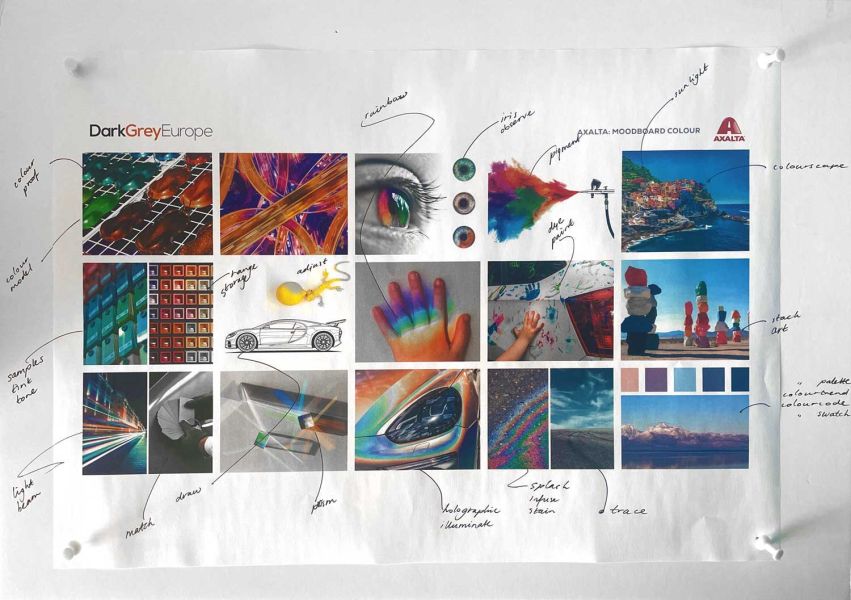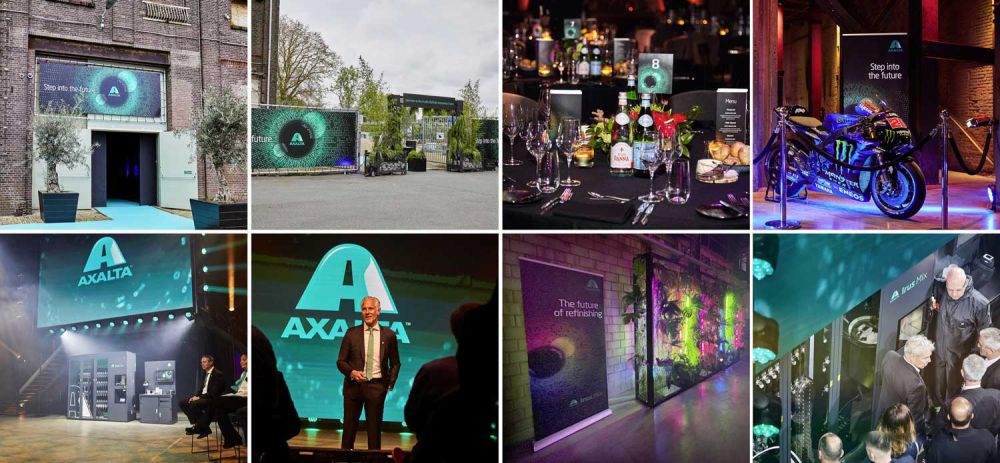 The Axalta Irus Mix wasn't just a product; it was the embodiment of innovation in the automotive refinish sector. Dark Grey Europe's thorough planning, branding expertise, and logistical support helped ensure that the global launch was not only successful but set a benchmark for similar products in the industry.
New product, new name and a new Brand Architecture
With a new product, a new name, and a new Brand Architecture in the works, Axalta was aligning its wider brand hierarchy. Dark Grey Europe supported this effort through multiple review rounds with key Axalta stakeholders worldwide, resulting in the development of naming options and brand structures.
Our proposal for "Axalta Irus" was eventually chosen as the brand name for Axalta's suite of colour matching tools. The name reflected the eye-catching colours that Axalta Refinish makes possible, and it fitted perfectly with the existing Drivus name used for Axalta's added value service line.
The new product name within this new brand line was christened "Axalta Irus Mix," marking Axalta's maiden global product venture. Strategic heavy lifting done! Now on to the rest of the work…
Axalta Refinish Success Stories
In the words of our valued partners at Axalta Refinish:
"Much more than a supplier, DGE is a true and vital business partner for Axalta. The team continuously makes an effort to really understand and be a part of our strategy. They add a lot of value by helping us to differentiate and stay the best paint company in the world."
Bart De Groof
Segment Marketing Sr. Director, Global Refinish
"DGE is a competent partner who now knows our business very well. Very flexible and reliable, even when things are urgent. The team is very helpful and the cooperation is close and collegial."
Martina Kieselbach
MC specialist – Axalta Irus Mix MC project lead
In the world of business, the success of a product isn't just determined by its functionality but by the story that surrounds it. The collaboration between Dark Grey Europe and Axalta Refinish is a colourful and shining example of how strategy, creativity, and precision can come together to tell a story that resonates on a global scale.

In the meantime, check out some examples (big and small) that we have helped our clients with.