Eurobitume Digital-First Responsive Annual Review
A digital annual review delivered on a Responsive and fully independent web platform. Developed for mobile access and easy implementation.
To make their annual review more accessible and engaging. Eurobitume were looking for a digital-first solution that would work across multiple platforms. And with a limited timeline and budget our challenge required a combination of strategy, technical know-how and planning to deliver on everything.
Eurobitume is the European Association of Bitumen Producers. the voice of the bitumen industry in Europe. Raising awareness of the benefits of bitumen to policy makers and the public.
As part of their communications to their stakeholders they produce a review of all the activities undertaken during the year.
As part of driving to a more digital first approach, Dark Grey was asked to propose a new annual review that would be completely digital and have more accessible content for easier consumption across mobile devices.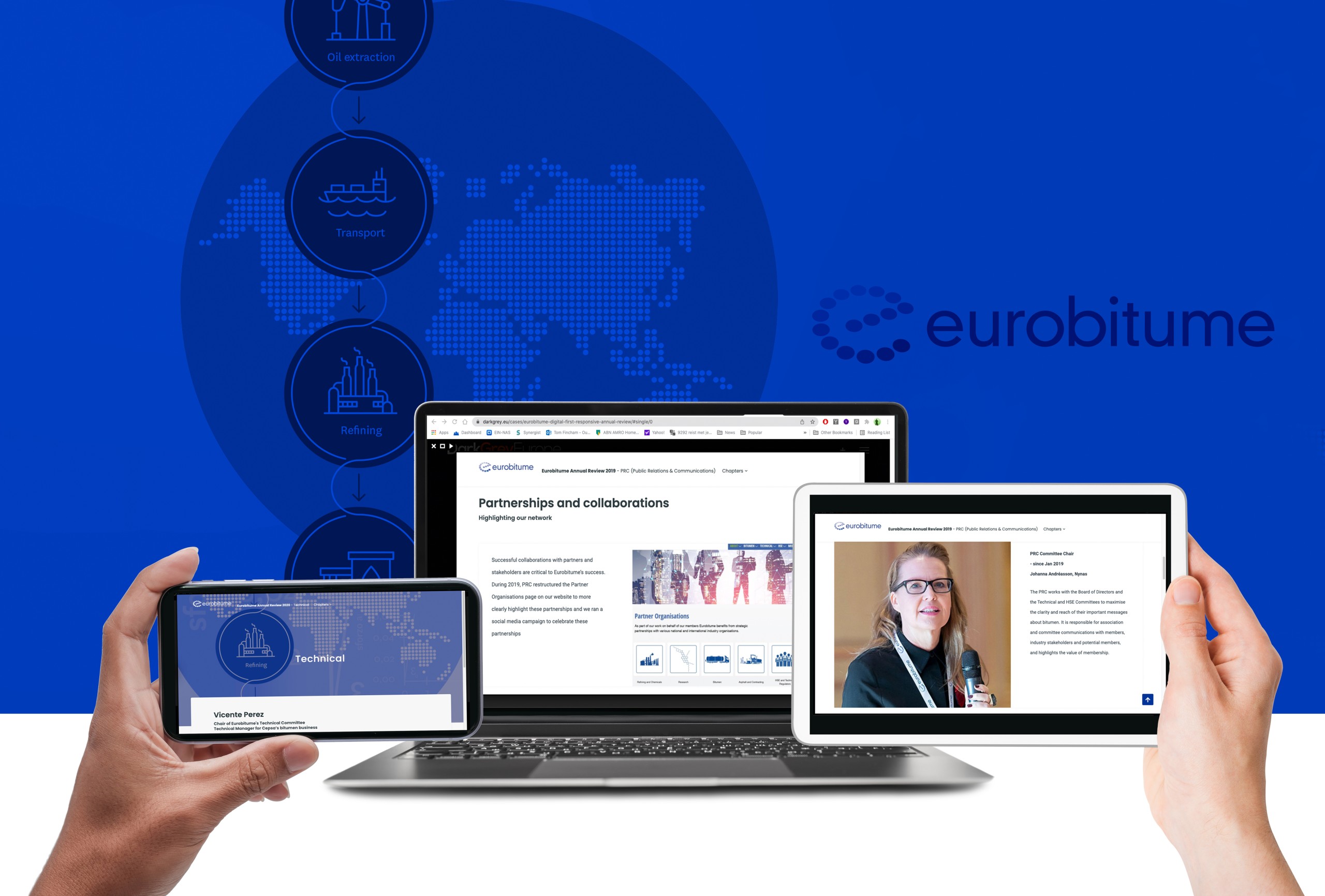 Dark Grey Europe looked at the challenges including the limited budget, short timescale, and the possibilities for delivery. We decided an HTML setup was the best solution for execution across devices. With limited time and budget, we decided that using an off-the-shelf template with adequate functionality for behaviours and responsiveness was the best. This allowed us to focus on design, styling, and content formatting in order to have a complete site set up quickly for client review and approval.
The result was a highly visually engaging and responsive site featuring photo reports, infographics, and videos. The template framework was used the following year providing more savings and allowing more engaging content to be produced.